Mega Speed Slow Motion cameras. Models available for every application. The Mega Speed series of slow motion CMOS cameras are capable of recording speeds from 1 fps to 100,000 fps of continuous capture and over 400,000 fps burst rates depending on the model & image size selected.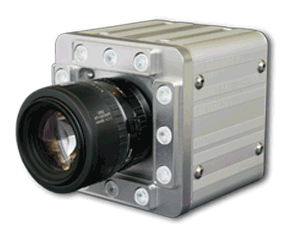 – Built in Electronic Shutter
– Standard "C" Mount Interface
– B/W or Color Models Available
– Easy Operation & Quick Set Up
– Compact & Light Weight Design
– High Resolution Linear Imaging Surface
– Several Slow Motion Models Available to 250,000 fps
– Powerful Full Feature Image Capture Software Included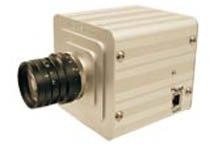 Mega Speed Rugged Slow Motion PC connected cameras use a Gigabit Ethernet connection for PC control. These camera are capable of capture speeds of 25 fps to over 250,000 fps. Sensor image sizes range from 640 x 480 up to 4 mega pixels. Deployable in any type of environment from test labs to factory floors to high-G - force rocket sleds to combat ships and planes.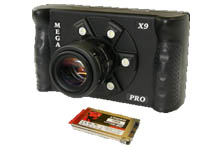 Mega Speed Slow Motion portable cameras feature the latest technology in high speed - slow motion imaging. VGA to 1080P resolutions. Speed ranges from 25 fps to over 40,000 fps at reduced resolutions. State of the art "hot swappable" solid state drive technology for the industries fasted work flow when managing large slow motion video files.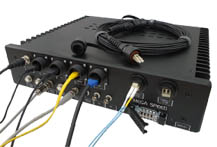 Mega Speed Slow Motion DVR's can record slow motion video for up to 72 hrs from 1-8 cameras at speeds of up to 2000 fps. Our slow motion DVR's come is several different form factors including mobile wheeled carts, server style box PC's, rack mounted and even stand-alone hand - held portables.
Industrial Applications
Crash Testing
Line Inspection
Phase Contrast
Ballistic Testing
Component Wear
Component Placement
Other Applicable Fields
Biology
Genetics
Geology
Forensics
Cell Biology
Biophysics
Plant Science
Biochemistry
Pathology
Neuroscience
Microbiology
Pharmacology